Movement of the bacterial flagellum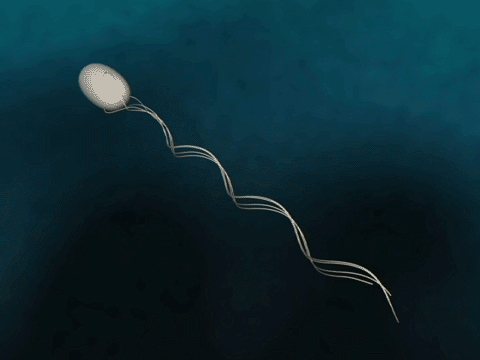 The flagellar bundle with CCW helix rotate CCW direction to swim around. Each flagellum is 20nm in diameter but over ten thousand nm in length.



Movement of Salmonella (dark field observation).
Salmonella swims straightly and tumbles frequently to change the swimming direction. Insert shows the trace of the bacterial swimming.